The Avant-Garde Men's Monk Shoes
Get Custom Monks Made-To-Order.
*22% Off customised 3D printed Phits insole (worth HKD$2388 SGD$418) + a pair of bespoke or made-to-order leather shoes – each pair lasted by hand.  Handcrafted by your traditional Hong Kong shoemaker.*
Promo from 14.03.2022 to 14.04.2022.
The fashionable monk strap shoes walk between an oxford and a loafer, and a sleek pair has found its voice as a style statement for a modern gent with an attitude. Single-buckled monk shoe is better suited to a formal environment due to its clean and stripped-back appearance, while double buckles permit a touch of personality for weddings and parties. Monks are versatile and are the perfect dress shoes to rock with business suits and worn-in denim.
With Shoe Artistry made-to-order service, you get to pick your Monks in 4 different styles: Marcel, Marvin, Maxwell, and Murphy. They come in 8 leather and colour selections and 5 sole construct options. You'll also find Shoe Artistry's signature 3X hand-stitched counter back feature and 3X nail on the outer heels. Forefront sole grip and extra insole padding are added to ensure extra comfort.
Prices start from HKD3288 / SGD598, and the shoes will require 3-4 weeks to be fully-made.
As advocates of custom shoes, we can surely explore small design adjustments at a premium.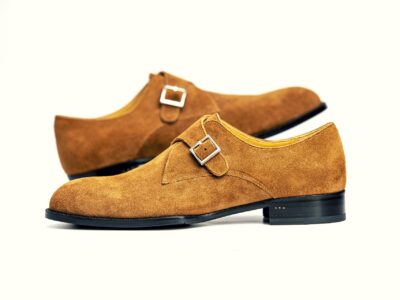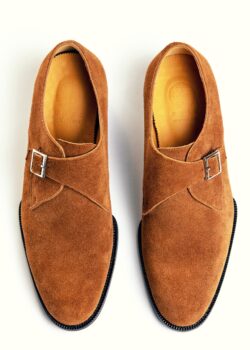 Monk Marcel
Monk Marvin
Monk Maxwell
Monk Murphy